Dell Sonicwall | Enterprise
Ensure the security, reliability and continuity of mission-critical applications. Activate secure, centrally managed connections across remote wireless access points, which are scalable to organizations of all sizes. Promote BYOD and mobile initiatives while maintaining the ability to verify users and access devices, encrypt confidential information over email and block viruses and malware.
Secure distributed networking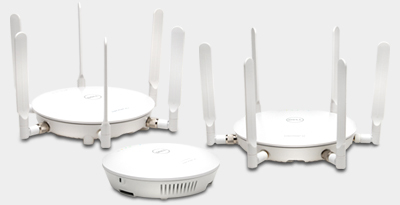 Promote communication, productivity and business continuity with your remote, mobile and traveling workforce. Block email- and web-based threats, and enable greater mobility and BYOD initiatives by ensuring your wireless network is as secure as your wired network.